Enter Your Information
If you have questions about how we can help you serve the community, please contact us or visit our office anytime! We truly enjoy hearing from our community members!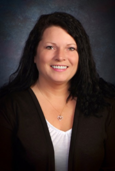 Cathy McCarty, Program Assistant
Cathy McCarty has been working with the Community Foundation for 12 years as the Program Assistant. She was born and raised in Wabash, Indiana and is a graduate of Wabash High School. Cathy is a member of Pathfinder Services, the Fraternal Order of Eagles, and the Moose Lodge. In her free time she enjoys spending days with her fiancé and her two sons, going bowling, and playing pool. Cathy applied to work for the Foundation in 2001 because of its focus on community outreach.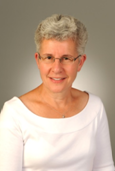 Julie Garber, Program Director
Julie Garber has been working with the Community Foundation for 1 year as the Program Director. She was born in nearby Elkhart, Indiana and is the youngest of 4 siblings. Julie graduate from Manchester University, and since has attended graduate school at Indiana University, Bethany Theology Seminary in Oak Brook, Illinois, and the University of Chicago. In her free time, she enjoys talking long walks around North Manchester with her dog, Ike, visiting her mother at Timbercrest, and traversing the outdoors at one of the many reservoirs in the local area. Julie was excited to begin working at the Foundation because of its interest in high impact programs for education.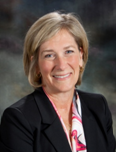 Patty Grant, Executive Director
Patty Grant has been working with the Community Foundation, non-congruently, for 4 years as the Executive Director, and for 25 years as a member of the Board of Directors. She earned an economics degree from Depauw University, and an MBA from the University of Chicago, graduate school of Business. In her free time she enjoys traveling with her family, running, and gardening. Patty was intrigued by the Community Foundation because of its progressive history and influential impact on the community.